Following the international young adult meeting held in Africa in November 2008, some Taizé brothers have continued to live in Kenya. They live at Mji va Furaha, the City of Joy, on the outskirts of Nairobi.

The brothers welcome youth in an oasis of greenery, offering them a way to discover silence, listening, meditative prayer and sharing. These young people can reflect on the meaning of their lives and commitments. They come from nearby slums or from throughout the country as well as from neighboring countries, even from the DRC and South Sudan, bringing an openness, a broader vision, the experience of other difficulties they have gone through. They bring their hope as well.
To earn their living, the brothers have developed creative crafts: ceramic tiles, enamel on copper, gluing pieces of bark taken from the surrounding trees. Their creations are also exhibited in the Taizé showroom.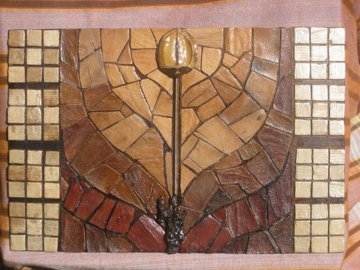 "Siku zake, mtu wenye haki atasitawi…"
"In his days justice shall flourish…" Ps. 72. (71)