There will be a special week In Taizé, 20 - 27 August 2017, reserved for 18-35 year-olds. All in this age-range are invited.
Because of the special programme for this week, we ask 15-17 year-olds, adults over 35 and families with children to come at another time.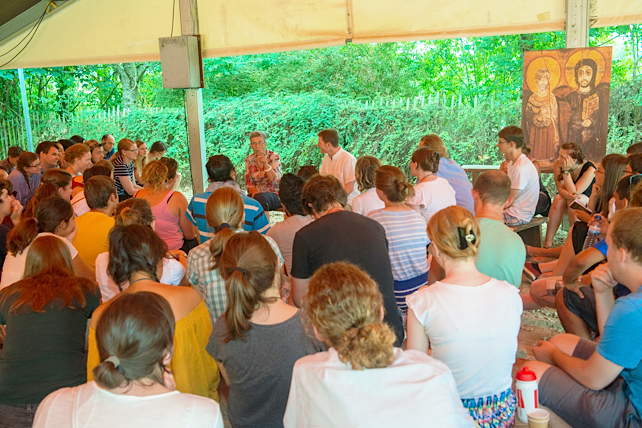 The aim of the week is to allow young adults with a similar life or work situation to meet and discuss their future seen in the light of faith.
There will be a bible introduction for everyone at the end of morning prayer. Early afternoon there will be a "celebration of peoples" The programme will include workshops in which young people from different continents, people involved in international organisations, Christian communities and local initiatives of solidarity will participate. There will also be small sharing groups.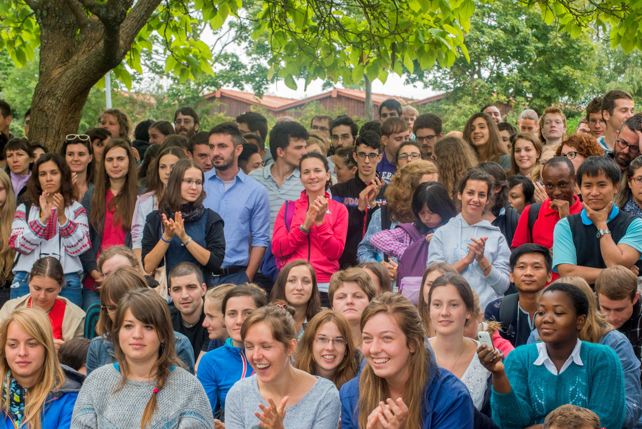 There will also be some workshops for those who have spent a longer time as a volunteer with the community, whether in Taizé itself or in the meetings and provisional communities across the world.
We want to encourage those who come for this week to bring with them other young adults who would not have had, on their own, the idea or the means to come: refugees, those with a disability, people without a job, ... We will do all we can so that the programme, the living conditions and the contribution to the costs will not be an obstacle to people in precarious situations. Don't hesitate to share with us your suggestions or questions about this.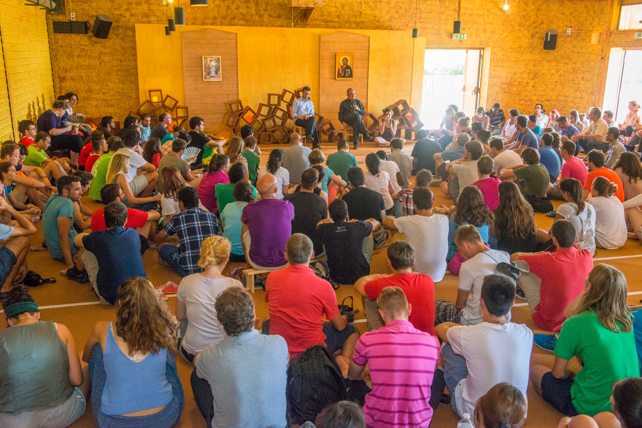 A few of the themes from the 18-35s week in 2016:
Why is poverty not inevitable? How can we prevent it? Meeting with people who work with the homeless.
We cannot stop telling what we have seen and heard (Acts 4:20). The challenges and difficulties of welcoming migrants in Eastern and Central Europe.
The world changes, ethics remain. And what is my place in that? Meeting with members of the association of Christian Directors and Business Leaders.
Can alternative currencies save our planet? Game and sharing with Thierry and John, two specialists of climate change and alternative currencies from the organization Neutroclimat.
Too pessimistic? Do the media have to concentrate so much on bad news? Meeting with a journalist working on a large daily paper.
Father and Son: Reading the story of Abraham and Isaac (Genesis 22) in the light of Jewish Interpretations. Meeting with a professor of Hebrew.
Christians and Muslims: living together today, Discovering the experience of an interfaith couple.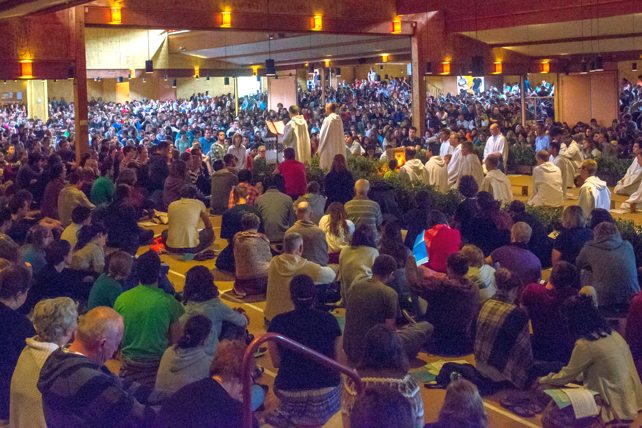 Typical schedule of a day
8:15am morning prayer, with a biblical reflection in the church, followed by breakfast
10:15am forums/workshops or practical tasks
12:20pm midday prayer, then lunch
14:15 celebration of music from the different continents, in the garden next to Oyak
3:15pm forums/workshops or practical tasks
5:00pm snack
5:45pm small-group meetings
7:00pm supper
8:30pm evening prayer

The small-group meetings will be grouped around 4 different themes, according to interest. Those who are involved in practical work then, can meet instead at 3:15pm.

The practical tasks will be organised so as to allow those who are helping with them to participate fully in the programme for either the morning or the afternoon.