There will be a week of reflection In Taizé, 19 - 26 August 2018, reserved for 18-35 year-olds. All in this age-range - students, volunteers, job-seekers, those who are working - are invited.
Because of the special programme for this week, we ask 15-17 year-olds, adults over 35 and families with children to come at another time.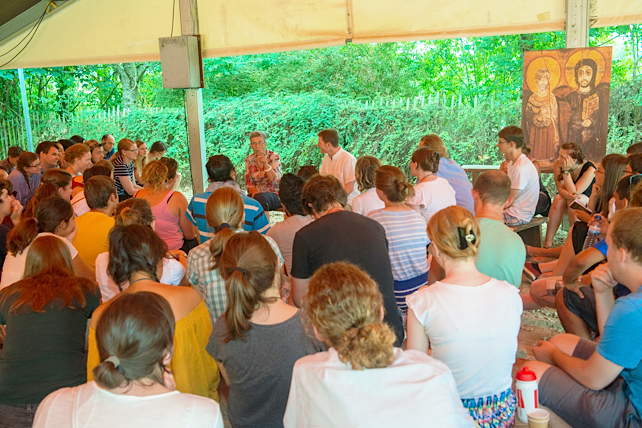 The aim of the week is to allow young adults of the same age-range to meet and discuss their future seen in the light of faith.
At the end of morning prayer, the day will start with a bible reflection for everyone in the church. The programme will include workshops and forums in which young people from different continents, people involved in international organisations, Christian communities and local initiatives of solidarity will participate. There will also be small sharing groups.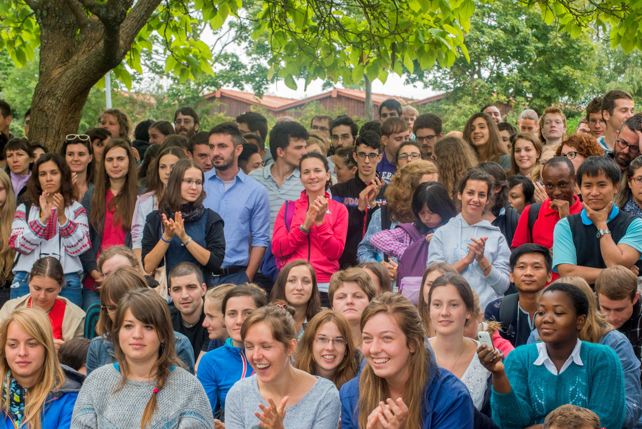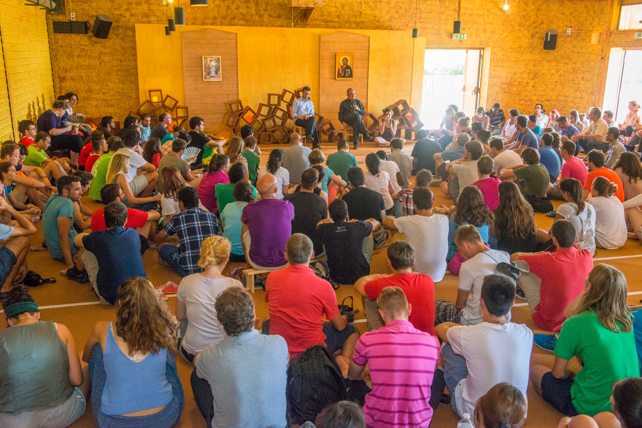 A few of the workshops planned for 2018:
See
Workshops during the special week for 18-35s
Some of the themes from the 18-35s week in 2017:
The challenges of democracy in a period of globalisation and populism, led by and MEP from Belgium, a reprenstative of the NGO Germanwatch (Germany) and a foreign policy expert (Hungary).
Violence in the Koran and the New Testament, led by members of an Islamo-Christian Friendship group from France
Fairtrade, social entrepreneurship... : can we really combine solidarity with business and profit in the life of businesses and banks? Led by the co-founder of an ethical bank (Croatia) and a participant in the NGO Fair Trade Lebanon.
Sisters intertwined: Leah and Rachel in the Bible, in Jewish tradition and in our lives. Led by a professor of Hebrew and Jewish cluture (Poland) and a Taizé brother.
Praise the Lord, strings and keys: listening to sacred music played on the piano.
An article reviewing the week of relfection in August 2017 can be found at http://www.taize.fr/en_article22603.html.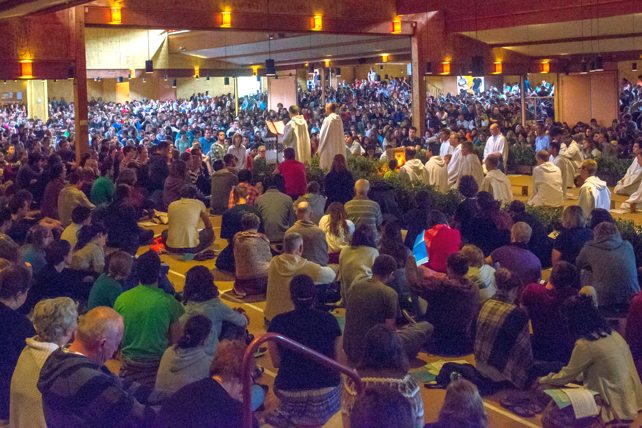 Typical schedule of a day
8:15am morning prayer, with a biblical reflection in the church, followed by breakfast
10:15am workshops or practical tasks
12:20pm midday prayer, then lunch
3:15pm workshops or practical tasks
5:00pm snack
5:45pm small-group meetings
7:00pm supper
8:30pm evening prayer

The small-group meetings will take place at the end of the afternoon. Those who are involved in practical work then, can meet instead at 3:15pm.

The practical tasks will be organised so as to allow those who are helping with them to participate fully in the programme for either the morning or the afternoon.