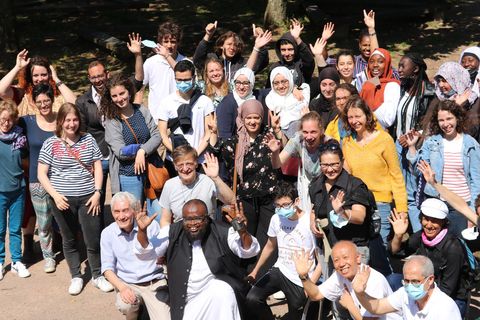 Acting together for human brotherhood and for the safeguarding of Creation
A 13-minute video of these three days was produced by the "Groupe d'Amitié Islamo-Chrétienne" (GAIC - see information in the video itself).
---
Three days of sharing and friendship
An online dialogue on the theme of human brotherhood was held between Radia Bakkouch and Fr Vincent Feroldi, with the participation of a young man from the mosque in Massy, Aboubacar. It is possible to watch this workshop (in French) online on the Taizé YouTube channel.
---
Next friendship meeting between young Christians and Muslims in 2022
As announced in the "2022 Proposals", the next friendship meeting will take place from the afternoon of Wednesday 13 July to the morning of Sunday 17 July 2022.