Strasbourg 2013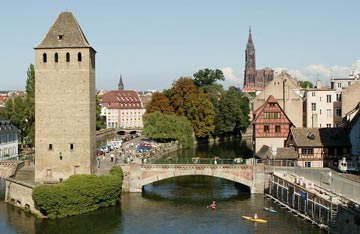 The next European Meeting will be held in the region of Alsace, at the border with Ortenau (Baden, Germany) from 28 December 2013 to 1 January 2014. The Taizé Community is preparing the meeting at the invitation of the Catholic dioceses and the Protestant churches from both sides of the Rhine. It will gather together several tens of thousands of young adults for the next step of the "pilgrimage of trust on earth" initiated by brother Roger at the end of the 1970s.
Young people from all over Europe and beyond will be hosted by the people and local church communities of the region.
As regions of dialogue, where people have multiple allegiances, Alsace and Baden have become signs of reconciliation in the centre of Europe. Strasbourg, a city enriched by being at the crossroads of cultures, has become an important as a sign of hope needed for building Europe in solidarity.