A brother from Taize will visit Japan at the end of November. The visit will be very much part of the preparation of the 2015 celebrations in Taizé. The community will remember the 75th anniversary of Brother Roger's arrival in Taizé and his 100 years birthday. "Towards a new solidarity" is the theme of these celebrations. During his visit, there will be an opportunity to meet youth workers, university chaplains from different denominations. There will also be prayers, retreats with students. Listening to the challenges they are facing but also to their expectations and hopes will nourish the reflections made in Taize.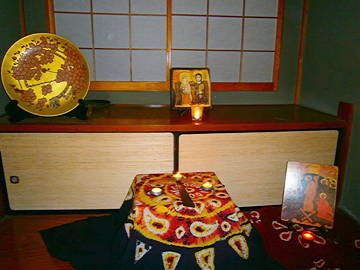 Visits will be made in Sendai, Hiroshima, Kagoshima, to places of hope and solidarity in Caritas center at Yonekawa, Wakayama and Shimonoseki. There will be a retreat for students from Kwansei Gakuin university.
Here are some prayers open for anyone.
November 28th (Fri) 7:00~8:30pm
Kobe Eikou Church (The United church of Christ in Japan)
4-16-1, Shimo Yamate Dori, Chuou-Ku, KOBE
Contact: TEL 0798-54-6306 (Utebi)
December 4th (Thur) 7:00~8:30pm
Student Christian Fellowship (SCF)
5-14-9, Koenji Minami, Suginami-Ku, TOKYO
Contact:SCF TEL 03-5377-1503
December 5th (Fri) 12:30~1:30pm
The Catholic Center at Sophia University
7-1 Kioicho, Chiyoda-Ku, TOKYO
Contact: The Catholic center at Sophia University
TEL: 03-3238-4161
Decemberr 6th (Sat) 3:00~6:00pm
Ikebukuro Seikokai (Anglican)
5-24-5, Nishi Ikebukuro, Toshima-Ku, TOKYO
Contact: TEL 03-3997-7178 (Uematsu)