Throughout 2015, echoes of the anniversary year were given by different media, in the press and on the internet. On this page you will find a non-exhaustive selection of articles and links of interest.
Media wishing to cover the international meetings in Taizé, Bucarest, Cotonou or Riga: please contact media taize.fr.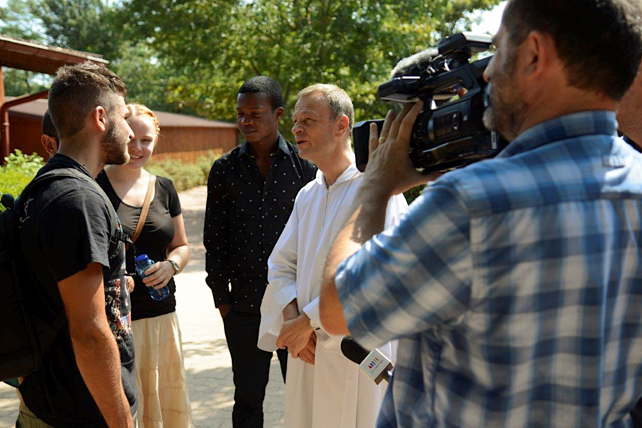 In English
The "newsletter" of the Global Christian Forum, a place of dialogue between historical churches and various evangelical currents and Pentecostal churches, reported on the week of 9-16 August [http://www.globalchristianforum.org/docs/2015.03%20GCF%20News%20EN.pdf].
A number of interesting articles and blog posts have been published in English. The blog "Premier Christianity" published an article about the monastic experience at Taizé [https://www.premierchristianity.com/Blog/The-Taize-Experience-my-week-at-a-monastic-community-in-France].
The leader of the "Sojourners" in the United States, Robert Wilson-Black, wrote about the week he spent in Taizé [https://sojo.net/articles/denying-christ-and-getting-truth], during the summer.
The World Council of Churches published an article about the week of 9-16 August [https://www.oikoumene.org/en/press-centre/news/neuer-aufbruch-in-taize-hin-zu-einer-okumene-der-solidaritat] as well as a report on the international theological colloquium [https://www.oikoumene.org/en/press-centre/news/taize-gelebte-oikoumene-en]. Both articles can also be read in German.
Other websites also published interesting articles:
"Christian Today" [http://www.christiantoday.com/article/the.secret.to.church.unity.camping.and.praying.in.the.french.countryside/62632.htm].
Catholic Ireland [http://www.catholicireland.net/centenary-celebrations-bro-rogers-birth]
The National Catholic Reporter [http://ncronline.org/blogs/ncr-today/taiz-today-new-solidarity] in USA
More recently, Dave Bookless, from the international association "A Rocha" published an reflection upon three weeks of his summer [http://blog.arocha.org/en/three-weeks-last-summer], the last of which he spent in Taizé in mid-August.
The photographer Michael Debets compiled a report in photos about the week of 9-16 August. A gallery about the evening prayer on 15 August is still online on the site of Pacific Press [http://www.pacificpressagency.com/galleries/3015/france-evening-prayer-at-taiz] with another about the day of 16 August by the Demotix agency [http://www.demotix.com/news/8336284/prayer-thanksgiving-memory-brother-roger-held-taiz#media-8335928]. One of his photos was published on the online site of "The Guardian" [http://www.theguardian.com/world/gallery/2015/aug/16/the-weekend-in-pictures#img-11].
---
---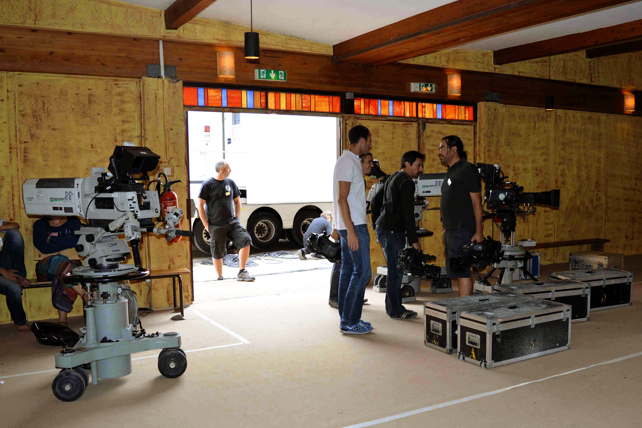 ---
---
---
---
---
---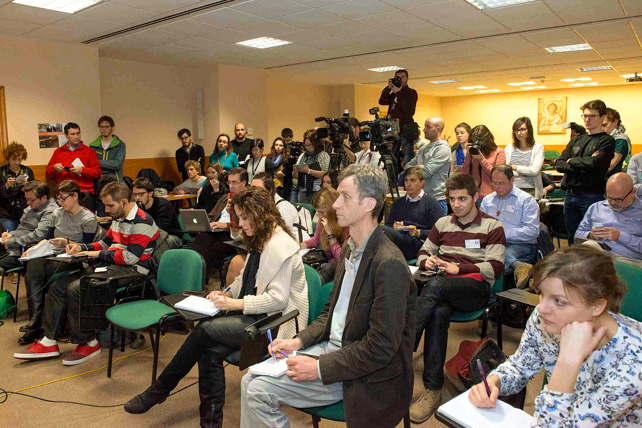 ---
---
---
---
---
To follow news from Taizé on social networks, see Facebook [https://www.facebook.com/taize.fr/] and Twitter [https://twitter.com/taize].
Please write to us at this addressmedia taize.fr to make us aware of other interesting articles.