A few weeks after the Beirut meeting, our hearts are still full of gratitude for what we were able to experience in Lebanon. Around 1,600 young adults, aged between 18 and 35, took part in five days of meetings, sharing and prayer.
International meeting in Lebanon, 22-26 March 2019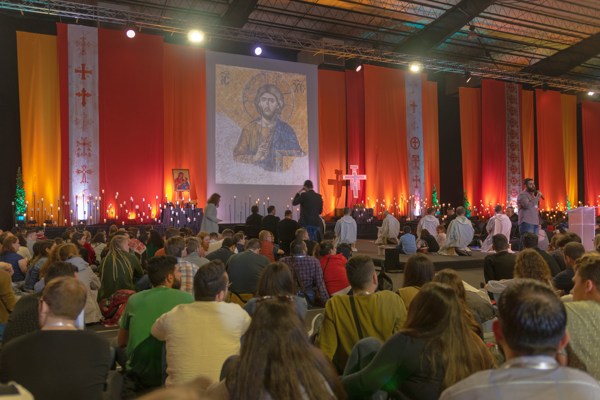 As well as youth from different regions of Lebanon, almost three hundred participants from neighbouring countries (Jordan, Palestine, Iraq, Syria, Egypt and two from Iran) and four hundred from the European Union (22 countries represented : Austria, Belgium, Croatia, Czech Republic, Denmark, Finland, France, Germany, Hungary, Ireland, Italy, Lithuania, Netherlands, Poland, Portugal, Romania, Slovakia, Slovenia, Spain, Sweden, United Kingdom) There were also around twenty young people from other countries : Russia, Belarus. Ukraine, Serbia, Switzerland, Canada, United States, Dominican Republic, Cape Verde, Japan, Hong Kong, Taiwan. Most of the youth from the Middle East chose to stay in collective accommodation in different religious communities, whereas those from other parts of the world preferred to experience being welcomed by Lebanese families. Whatever they chose, these young adults were able to experience everywhere the beauty and generosity of Lebanese hospitality.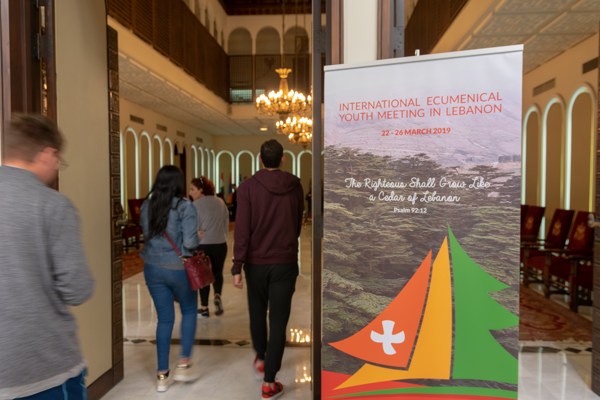 The programme included moments of prayer and sharing in the different host parishes of Beirut and region, times of Bible reflection, prayer together in the large exhibition halls near the seashore and two afternoons of meetings on different themes in very beautiful churches in the city centre and in the main mosque. On 26 March, the final day, visits outside of Beirut were organised so that the beauty of Lebanon could be discovered by participants.
"This first Taizé meeting in the Arab world seemed like a dream. Taking into account the number of different Churches (no less than fourteen Christian traditions coexist in Lebanon) and given the complexity of political situations, making a success of such a gathering was not really so obvious. And yet, the result was clear and wonderful with the participation of all the officially recognised Churches in Lebanon, with the support of the Middle Eastern Council of Churches. All these Churches had delegated several representatives who, during more than a year, met regularly together to prepare this meeting. One of the first results was the mutual friendship and trust which grew step by step during these delegates – a friendship and trust that will surely continue to bear fruit.
Coptic Orthodox Christians from Egypt had been received before leaving by their Patriarch, Pope Tawadros. This trust shown by the Pope of Egypt, like the messages of blessing given by the Patriarchs and Church leaders of Lebanon, are all signs that encourage so much to continue going forward."
To decorate the place of prayer in the exhibition hall, there were large coloured drapes, lots of candles, some icons and two big banners with fourteen traditional representations of the Cross coming from the fourteen Churches present in Lebanon.
The prayers were beautiful with liturgical songs from the different Middle Eastern traditions: Syriac, Byzantine, Armenian. Certain Taizé songs were sung for the first time in Arabic, the fruit of a two year long work of searching and cooperation together with musicians and linguists from different Arab countries of the Middle East. The prayer around the cross was especially moving. An ecumenical choir recorded specially just before the meeting a CD with around ten Taizé songs in Arabic.