In Wrocław, where the 42nd annual European meeting of the Taizé community is bringing together 15,000 young people from across the continent, the Prior of Taizé, Brother Alois, announced that the next European meeting of Young Adults will take place in Italy, in the city of Turin. As
announced afterwards
, this stage of the Pilgrimage of Trust has been postponed until the end of December 2021.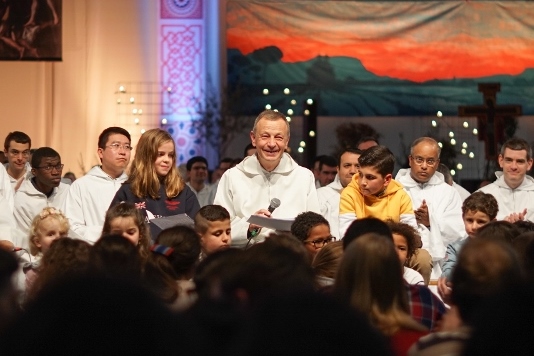 Archbishop Cesare Nosiglia, from whom came the invitation, traveled specially for the occasion to Wroclaw to be present at the announcement. He gave this statement: "The announcement by Brother Alois that Turin will be the next European stage of the "pilgrimage of trust on earth" fills our hearts with joy and emotion. I express my sincere gratitude to Brother Alois and the Taizé Community, on behalf of the entire Archdiocese of Turin and all the Christian confessions in our region. For us it is an important announcement, which represents the confirmation of a strong bond but also, at the same time, the result of a long journey of friendship with the Taizé Community."
It will be the first time that a European meeting takes places in this city, but the 7th time that such a gathering takes place in Italy, after Rome (1980, 1982, 1987 and 2012) and Milan (1998 and 2005).