An important part of the European meeting preparation process is getting to know the people, faith and culture of the host country.
One of Slovenia's most iconic landscapes, as many of you may have already seen online, is the famous Lake Bled with its even more famous island in the middle, featuring the Church of the Mother of God.
Lake Bled's church was first built in 1142, then rebuilt in Gothic style in the 15th century, and following a strong earthquake was thoroughly renovated in early Baroque style. Surviving the damages of a second earthquake, its final form has been preserved since the 17th century.
The main altar in golden carving represents the sitting Mother Divine.
In the church's tower there is a 'wishing-bell' with a famous legend behind its creation, saying that whoever rings the bell and makes a wish will have it fulfilled . Don't forget to try it out =)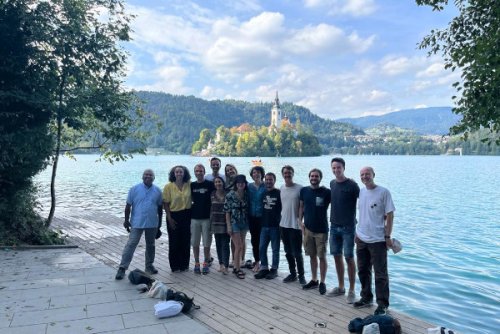 To get to the island you will need a boat, or in case of good swimming skills you can enjoy the fresh waters of the lake to reach the place. Many people visit, not just tourists but also local people who take pride in this island that belongs to their parish.