8 December | Did you know how Slovenes celebrate Advent and St Nicholas?
Last Sunday was the start of Advent and Slovenia is full of events! When you come to Ljubljana for the European Meeting, you will see how many lights and Christmas trees are decorating the streets, and also hot wine being served all around as a warm welcome!
But Christmas lights are not the only important lights for this season. In every parish and every house there is also the Advent crown and candles, which we lit up for the first time in our preparation centre while joining in communion the prayer of change of prior in Taizé.
And after the first Sunday of Advent we have the celebration of St Nicholas on 5th and 6th of December which we cannot forget to mention when we speak about Advent in Slovenia! Sveti Miklavž is one of the most important days in the year for all Slovenians, and you can understand why when you experience it. St. Nicholas was an archbishop in the 4th century in Myra, today Turkey. His popularity endured for centuries thanks to his generosity, since he gave presents to all kids who behaved well. And so we do in Slovenia, where both adults and kids receive presents and chocolates for this day.
He arrives on the evening of the 5th of December accompanied not only by angels, but also by their antagonist, the krampuses, a species of demons whose role is to frighten and hit those kids who did not behave well. Even though many kids get scared by the krampuses, joy outweighs fear when they see St Nicholas and receive a present from him. Also us volunteers, brothers and sisters, we welcomed the presents we received together with joy and excitement for these Advent weeks to come, and we let the flame of the Advent candle be the light for preparing our ways to welcome Jesus and the pilgrims in Ljubljana.
17 November | Changing things around
Last year in Rostock, pilgrims were hosted mainly by Protestant churches. This year it is the opposite situation, with the Catholic Church being the largest Christian denomination in the country. Approximately 72% of the Slovenian population identify as Catholic. During the meeting in and around Ljubljana, pilgrims will be welcomed in Catholic host parishes. However, other denominations have an important role to play in the faith life of the city, such as Serbian Orthodox and Lutheran, which have churches located in Ljubljana.
It has been wonderful to get to know our Lutheran brothers and sisters in Slovenia. Less than 1% of the Slovenian population identifies as Lutheran. There is a church in Ljubljana but the majority are located in the East of the country. Every month, we have an evening prayer in this Lutheran church and during the European Meeting, some midday prayers will take place here.
In recent weeks the preparation team visited Murska Sobota twice - a town two hours away from Ljubljana, which today is the largest Lutheran parish in Slovenia and where the bishop of the Lutheran church resides. On Reformation day we celebrated the service together with a local pastor.
We thank the bishop for the opportunity to visit Murska Sobota and learn more about the diversity of Christianity and the beauty of different traditions here in Slovenia. Every visit we feel very welcomed and we are eager to continue our friendship with all church communities in Slovenia!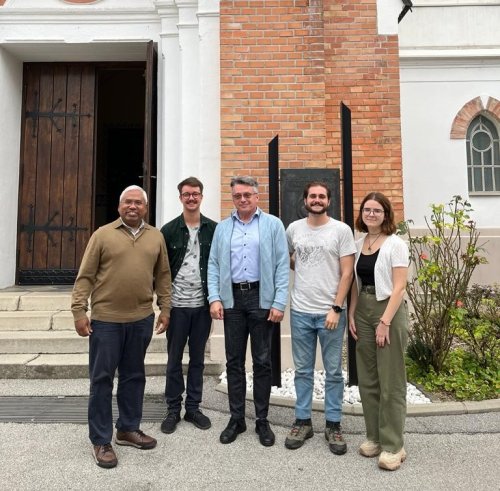 5 November | Ljubljana: Getting to know the impressive welcome area!
We can finally say that we have visited all of our local churches that will be welcoming pilgrims at the end of the year! You can find all of them in the map below. We are grateful for their kindness and hospitality, and visiting them has also allowed us to discover some real gems in the country.
Easily accessible in less than an hour by public transport, and located at the meeting of the Poljanska and Selška Sora rivers, its old town transports you directly into the middle age! It is actually considered the best preserved medieval town in Slovenia, even though it had to be rebuilt after the great earthquake that occurred in 1511. We invite you to explore the streets and churches, and take a walk up to Loka castle and enjoy the beautiful views from there!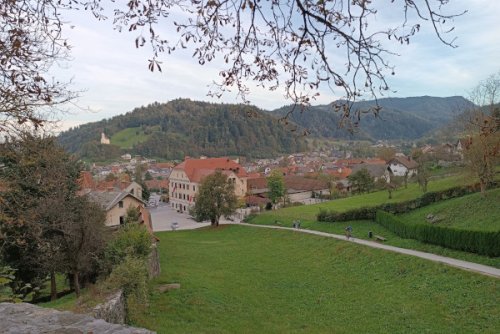 30 October | Spreading the word
Last week some of our volunteers were invited to visit St. Stanislav's Institution, which is located about 6 kilometres from the city center of Ljubljana. The Institution is a cultural and educational establishment with 6 different schools and was founded in 1901 by the Diocese of Ljubljana. Approximately 1500 students study there at the moment.
The volunteers had the opportunity to meet young people in their last year of high school, and invite them to the Taizé European Meeting that is coming soon. During the hours spent in the Institute, the volunteers organised workshops for different groups of students. The young people received some words which are core to life in Taizé, such as trust, simplicity, hospitality, mercy and silence. After reflecting for some minutes they had moments of sharing about how these words resonated within them and how they live them in their daily life.
We thank the Institute and the young people for welcoming us and we continue our path of getting to know the people of Slovenia and spreading the word about the upcoming European Meeting.
15 October | Building bridges through the European meetings
One of the opportunities we have when participating in a Taizé European Meeting is experiencing how local people live their lives and their faith within the communities and parishes. It can be a beautiful experience to host pilgrims and have the chance to connect with them.
In December 2022, a group of Slovenians participated in the Taizé European Meeting in Rostock where they were welcomed by a German family. They shared daily life, special moments, and their culture and faith, which created a bond between them. Nine months after this experience, the German host family decided to spend their holidays in Slovenia and reunite with the pilgrims they had the pleasure of hosting in Rostock. During their visit they shared their experience as hosts with members of the parish of Moste, of which the pilgrims they welcomed are part. Check it out a little bit of what they shared:
What was your favourite part of the meeting?
Our favourite part was Urša, Rok, Ema and Štefan. It was so nice that they came as strangers, but now they feel like friends or family. Our favourite memory is of the Taizé prayer, where there were a lot of people. Also the drive home and the hanging out with them at our house.
How did the experience enrich your parish?
We connected as a parish and everybody was very happy that this was going on and we were a part of it.
What was this experience like?
Wonderful! We enjoyed the workshops and prayers. But the time we all got home was fantastic! We had so many conversations and sharings with each other. Before I did not know much about Slovenia, but now I am here, because they told us everything about it. It was a great exchange to get to know other people from other countries.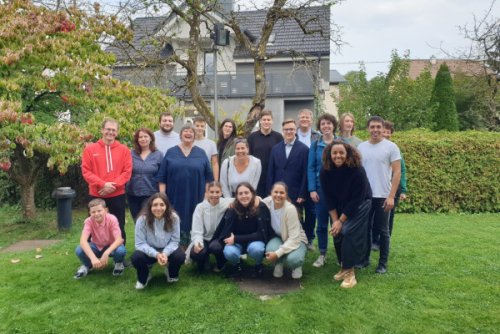 By Wego Family
October 2023, Ljubljana - Moste
Az évvégi torinoi találkozóval kapcsolatos tudnivalók angolul ill. más nagyobb nyelveken olvashatók.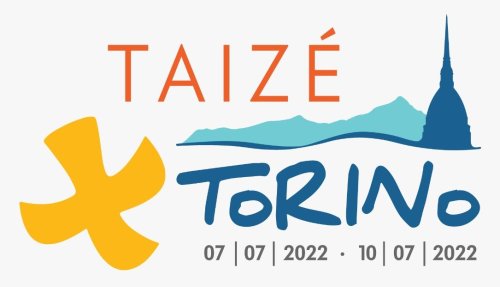 A részvételi hozzájárulás az érkezők országának függvényében lett megállapítva:
Magyarországról érkezők: 65 Euro (35 év felett 100 Euro)
Romániából érkezők: 45 EUR (35 év felett 70 Euro)
Szlovákiából érkezők: 65 EUR (35 év felett 100 Euro)
Szerbiából érkezők: 45 EUR (35 év felett 70 Euro)
Ukrajnából érkezők: 40 EUR (35 év felett 60 Euro)