Abba Sisoës said to a brother:
–How are you?
–I'm wasting my days.
–Even if I end up wasting a day, I give thanks.

In the fourth century after Christ, in a remote area of Egypt, a handful of men and women in search of the absolute move to the desert, in small huts (kellia) on the outskirts of a village.

But life in the desert is far from easy! Everyone must ensure their material survival, accept the risks of a hostile place, cultivate the land, and above all, for those who would become the first Christian hermits, fight with their own demons.

But for these people, who are to become the first Christian hermits, it will be the site of a captivating adventure.

Kellia is a cooperative game of strategy, created and illustrated by the Brothers of the Taizé Community, which is inspired by the lives of the desert fathers and mothers. It combines spirituality, mutual help, and ecology.
– Age : 12 +
– Duration of a game: about 50 min
– Number of players: 2-4
– Price: 28,50€
– The rules of Kellia can be found in several languages on this page.
– The game is available at the "exposition" shop at Taizé and it can also be ordered from the webshop.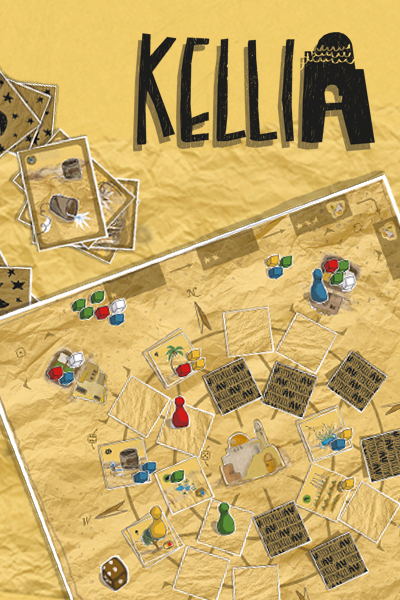 The game contains
a rule-book in French and English
a board
5 wooden playing tokens
10 incident cards
10 character cards / kellion cards
1 reference card
32 cardboard tiles (squares)
10 cardboard tiles (improvements and pathways)
a die