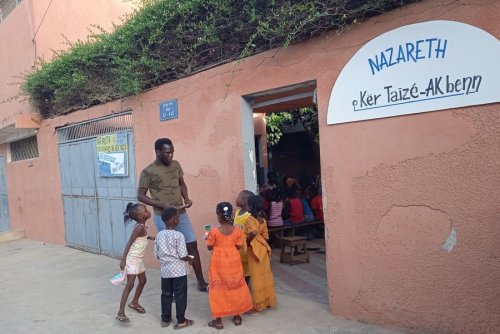 In a hushed voice, the news breaks like winter thunder: the building that houses Kër Taizé must be demolished. Kër Taizé and Ak benn will have to move.
Yes, we have written "Kër Taizé" because a "kër" ("house" in Wolof) is more than a building. The heart of Ak benn will be able to beat elsewhere; the life of Kër Taizé will flourish there. As one young person said: "The house will be destroyed, but nothing in the world will take away what we understood there: 'Ci sa xol la sa ëleg nekk. - The future is in you."
Yes! And so, a few hundred metres as the crow flies from the old house, at "Nazareth", which now becomes "Nazareth - Kër Taizé - Ak Benn", the children and young people have rediscovered the path. Games and learning, like work and meetings, fill the spaces, songs resound, a fullness of life can be felt!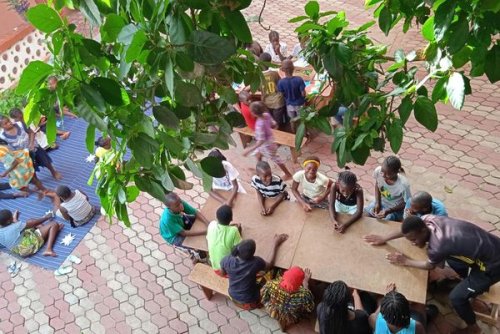 We are trying to get to grips with this large house which we share with the APEF association which takes in young people living on the streets. The chapel, upstairs, is large. It has become simple and beautiful.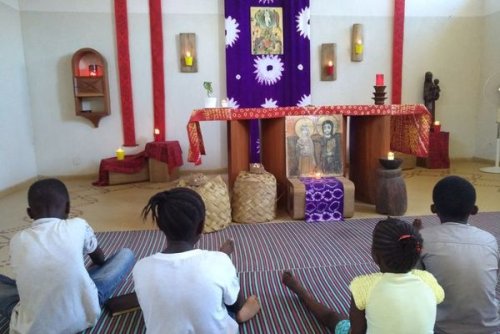 Day after day at 4.30 p.m., old Kër Taizé members and new neighbours meet each other and in a short time new friendships are created and wonderful links are forged.
And whilst fears are receding because the masks are falling, the environment is there; the earth is crying out and integral ecology demands our urgent attention... the "Friday Meetings" at Kër Taizé have resumed. They are part of the Laudato si programme. "Lan la? - What is it?" Come on Fridays at 9pm. You will learn, you will see, you are always welcome!
---
The address of the new house "Nazareth – Kër Taizé – Ak Benn" :
rue GY 485, parcelle 33 (toujours à Leona)
Grand Yoff
Dakar