Operation Hope has recently supported several initiatives in this region:

In Northern Lebanon the NGO Relief and Reconciliation for Syria is inspired by the work of Father Paolo dall'Oglio, who worked in Syria for the knowledge and esteem of Islam and founded the monastic community of Mar Moussa. This small NGO combines humanitarian aid with Syrian refugees in the Akkar region of northern Lebanon with peace education work for children and youth from the various communities in the region. It was through Relief and Reconciliation that the Syrian Muslim family currently staying in Taizé were able to reach France.

In Syria, in Aleppo, the Franciscan community distributes food parcels and emergency aid to displaced persons. It also works to set up drinking water networks and to distribute fuel oil for generators and heating. This community also assists people with their health needs, taking care of part of the costs. Finally, the brothers ensure the education of children and young people, trying to offer spaces for activities and studies.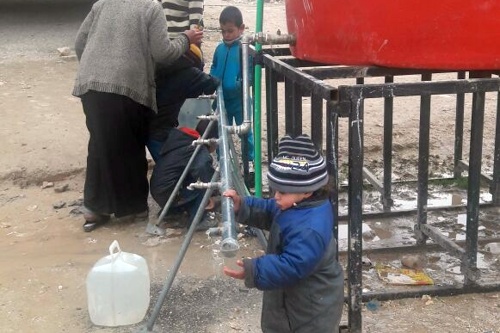 In Iraq, at Erbil, aid is given to the Syriac Orthodox Jacobite community, from which one of the Iraqi families settled at Taizé comes. When the Christian villages on the Nineveh plain were liberated by the Iraqi army, the Christians found that their churches had been devastated by ISIS. The money collected is used to support those displaced in Erbil who cannot return to the destroyed villages and to the cleaning and reconstruction of places of worship.