The week of prayer for Christian unity will take place, as every year from January 18 to 25. All our friends from the area are invited to come to Taizé Wednesday January 18 at 6pm for a prayer service, followed by refreshments.
Before this, beginning at 5:15pm in room 15, two brothers will meet with those who would like to hear more about the gathering of the People of God, "Together," that is being prepared,. The details will be announced during the week of prayer for Christian unity.
NB: evening prayer will take place on January 18 at 6pm, and not at 8:30pm as usual.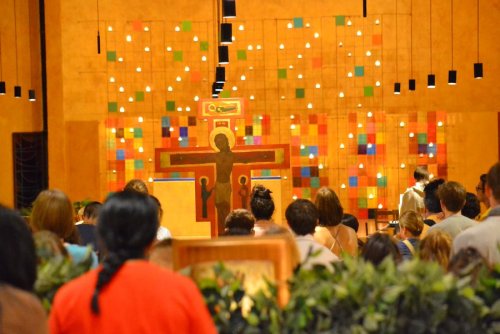 [1]